Walks
iPhone app
A new approach to navigation
Rutland Water Hambleton Peninsula Walk
Distance: 7 miles
Terrain: Surfaced paths and good woodland paths
Location: Rutland / Leicestershire [location map]
View the route
map: Ordnance Survey Explorer 234 (Rutland Water)
My last walk: 31 July 2010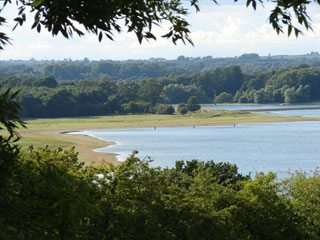 The Peninsula loop is the prettiest part of the whole Rutland Water walk and there are fewer walkers and cyclists here. You can walk it on its own as a 7-mile circular walk.
The difficulty is parking in a suitable place. The options are to:
Find roadside parking in Upper Hambleton. This will not make you popular with the residents and you'll also have a short walk to join the circular route.
Drive onto the peninsula, through Hambleton and continue as far as you can. It's possible to park at the end of this road and pick up the circular route.
Park somewhere on the grassy verge close to SK892080.
Park at Egleton birdwatching centre (it has brown signs) and walk back up the Hambleton Road to the peninsula - this will add a mile or two onto the total distance. Parking at the centre is for birdwatchers only, so either visit the centre as well or act like a birdwatcher.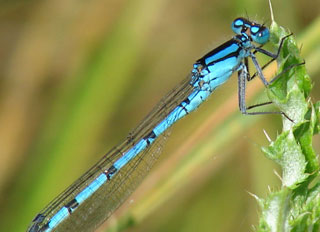 Once on the route, it is easy to find your way around as the paths are obvious and/or signposted.
For much of the route you will be beside the shore, and have great views across the water to Normanton Church and other points of interest around the reservoir.
---
Osprey webcam at Lyndon Nature Reserve - Rutland Water is home to the first Ospreys to breed in England for 150 years. View the webcam
blog posts about the Rutland Water walk:
More of my photos of Rutland Water on Flickr:
---
View the route
The link to the right will show you an interactive map with the route shown on it. The detail on it will be the equivalent of the Landranger map (1:50,000). For the full detail, you will need an explorer (1:25,000) map. Please use the link below to buy a copy.
---
This walk uses Ordnance Survey map Explorer 234 (Rutland Water)