Viking Way 'Shadow of Juicetrump' Circular Walk
Distance: 5 miles
Terrain: some inclines
View / download the route
map: Ordnance Survey Explorer 273 (Lincolnshire Wolds South)
My last walk: 1 Jan 2022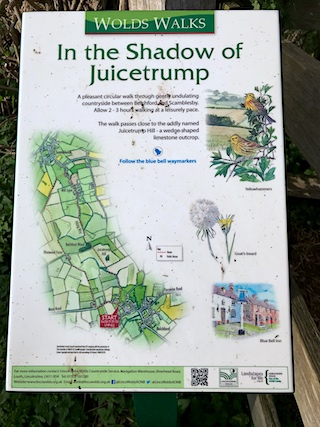 Find the information board which is at grid reference TF 291 756, on Main Road, Belchford, close to the Blue Bell Inn. You can head out along Main Road (clockwise) or through the gate (anti-clockwise).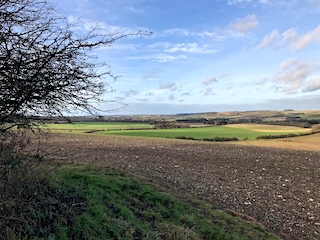 This is a circular route, which means that you will finish at the same point that you start, without retracing your steps. The Viking Way is very well marked. For the other half of the walk, the rights of way are signposted, but you'll need a map or navigation aid to make sure that you keep on track.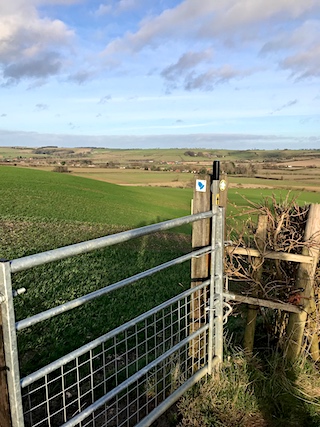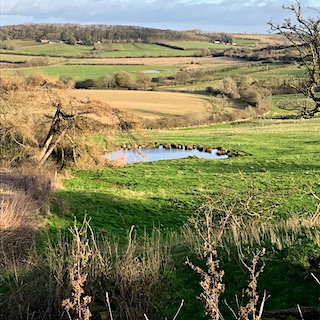 Some of this route is on road. Take the usual precautions and stay safe.
---
blog posts about this walk:
---
View the route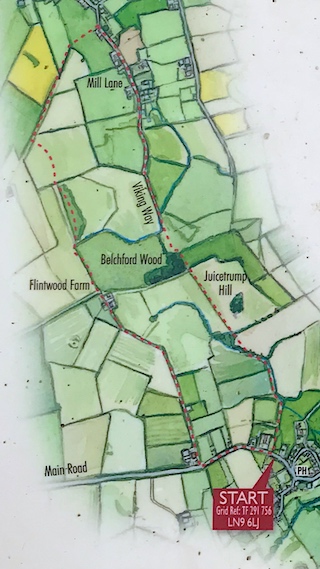 Download GPX file for the Viking Way 'Shadow of Juicetrump' Circular Walk for use with other websites or your handheld device (right-click to save file)
---

This walk uses Ordnance Survey Explorer 273 Lincolnshire Wolds South
1:25,000 scale map Lincolnshire Wolds South. Click the thumbnail for more information
Note that OS paper maps now include the digital / mobile map, downloadable and viewable *offline* in the OSMaps app. The routes provided on these pages in GPX format will open and display over the digital mapping in the OSMaps app.
View Ordnance Survey Explorer 273 Lincolnshire Wolds South at Amazon