Viking Way: Ludford to Donington
Distance: 7 miles
Terrain: some inclines
View / download the route
map: Ordnance Survey Explorer 282 (Lincolnshire Wolds North)
My last walk: 2 Sep 2021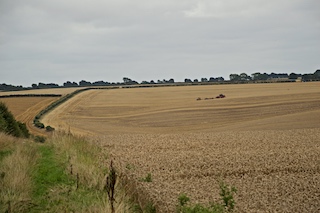 This is a linear route, which means that you will need to either walk the route and then retrace your steps (doubling the length of the walk) or arrange transport from one end to the other, or arrange to be dropped at one end and collected at the other. It includes the remains of two medieval villages and some beautiful countryside. The Viking Way is very well marked. I suggest parking at Ludford.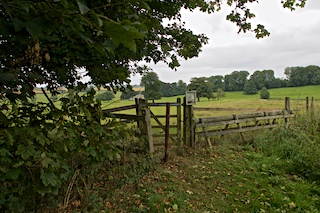 Out of Ludford, take Grisby Lane and then Wykeham Lane. Here you'll pass the first of the Medieval villages (site of), East Wykeham. There isn't much to see other than bumpy ground. There's a climb to 121 feet and a walk along the ridge.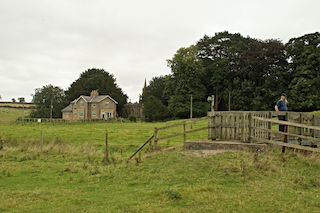 After picking up the road once more, the second of the medieval villages is Biscathorpe, again bumpy ground. Here are some beautiful bridges and a little church. The Viking Way follows the River Bain and a lake which may have some swans, before arriving at Donington on Bain.
Some of this route is on road. Take the usual precautions and stay safe.
---
blog posts about this walk:
---
View / download the route
Below is an interactive map with the route shown on it, which you can make full-screen. To take a paper map with you at the best detail, you will need an explorer (1:25,000) map. Please use the link below to buy a copy. Below the map is a link to download the GPX file which you can open in many mapping and navigation apps, including OsmAnd (Open Street Map) and OSMaps (Ordnance Survey)
Download GPX file for the Viking Way Ludford to Donington for use with other websites or your handheld device (right-click to save file)
---
This walk uses Ordnance Survey Explorer 282 Lincolnshire Wolds North
1:25,000 scale map Lincolnshire Wolds North. Click the thumbnail for more information
Note that OS paper maps now include the digital / mobile map, downloadable and viewable *offline* in the OSMaps app. The routes provided on these pages in GPX format will open and display over the digital mapping in the OSMaps app.
View Ordnance Survey Explorer 282 Lincolnshire Wolds North at Amazon