Ticknall Circular Walk
Distance: 6 miles
Time: 2 hours
Terrain: some gentle inclines, stiles, fields
Starting location: Foremark Reservoir, South Derbyshire
Map: Explorer 245 (National Forest)
My last walk: 8 Feb 2011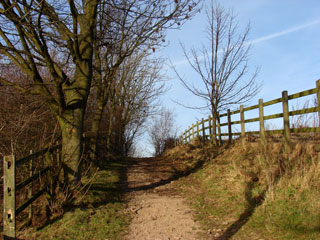 The first part of this walk uses the bridleway alongside Foremark Reservoir. There are some lovely views, and passes close to a visitor centre for refreshments. My favourite start point is the lay-by on the Hartshorne-Ticknall road at SK335223 but to be safer you might prefer to use the visitor centre at Foremark Reservoir, SK333243 (parking charges apply).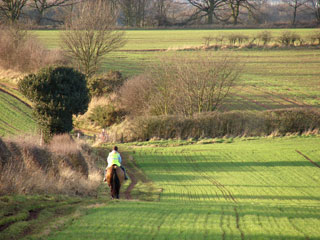 After leaving the Reservoir centre, turn left and walk along the road for a short way before taking the track almost opposite at Bendalls Farm. At the next gate, you can head either to the right, or straight on and then right, either will bring you to the opposite corner of the field. Continue north-west, crossing a road before coming to Seven Spouts Farm. Take the track down by the fishing lake and follow it round now heading south.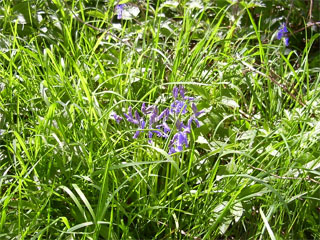 At Ticknall, cross the road and find the footpath to the right of the Calke Abbey entrance. It's possible to walk along the driveway and pick up my route at the gatehouse, but the footpath running parallel is much prettier. Cross fields back to Ticknall, cross the Ticknall-Ashby road and cross fields back to start.
---
blog posts about this walk:
More photographs from this walk:
---
View the route
The link to the right will show you an interactive map with the route shown on it, provided free to you at this level of detail by the lovely folk at OS. The detail on it will be the equivalent of the Landranger map (1:50,000). For the full detail and a map you can carry around the walk with you, you will need an explorer (1:25,000) map. Please use the link below to buy a copy.
---
This walk uses Ordnance Survey map Explorer 245 (National Forest)
Free audiobook with 30 day trial: