South Derbyshire 18 Circular Walk
Distance: 18 miles
Time: 8 hours start to finish
Terrain: Fields, woodland, track. Some inclines
Location: Hartshorne, South Derbyshire. Start point SK324222 [location map]
Summary: Starts and finishes at Hartshorne, takes in Foremark Reservoir, and Calke Abbey
Map: Explorer 245 (National Forest)

The notes below are to accompany you, not to guide you. Use the map at the bottom of the page together with these notes and a paper map, preferably 1:25,000 (Explorer 245, National Forest)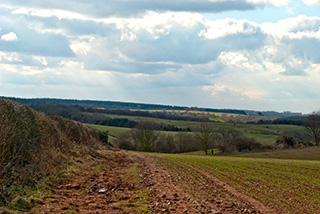 This walk takes in some of the best that South Derbyshire has to offer. Foremark Reservoir, Robin Wood, Calke Abbey, Daniel Hayes.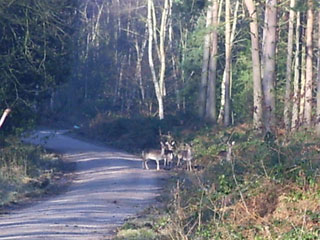 Starting from Hartshorne, walk around Foremark reservoir, past Bendall's and Seven Spouts Farm, Hangman's Stone and on to Ticknall. By the Calke estate, pick up the Ivanhoe Way at the Ferrer's Centre and on to Ashby. Head off right (west) to skirt the bypass, and back to Hartshorne via Smisby.
---
This walk on Flickr:
---
blog posts about this walk:
---

View the route
For the full detail, you will need an explorer (1:25,000) map. Please use the link below to buy a copy.
---
This walk uses Ordnance Survey map Explorer 245 (National Forest)
Free audiobook with 30 day trial: