Rutland Water Egleton Circular Walk
Distance: 5 miles
Terrain: a gentle climb to 165m
View / download the route
map: Ordnance Survey Explorer 234 (Rutland Water)
My last walk: 26 May 2021
I can't advise you to park at the Egleton Bird Watching Centre, SK878072 because it's for the visitors to the birdwatching centre. However, it has public conveniences. Better to park in Egleton itself. Pick up the Rutland Round. cross (carefully) the A6003 and a railway line. Then comes most of the climbing.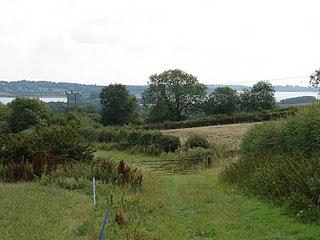 The countryside in Rutland is just delightful. The path keeps climbing, giving hope of a better view.
Beware of the fork at SK856068. The path appears to continue straight on over a stile, with all of the discs pointing that way (South West). At that point there's a track going 90 degrees right (North West) with no obvious arrows pointing that way, but that is the one to follow.
At Brooke Road, the Rutland Round heads back along the road towards Oakham, but cross the road and pick up an ordinary public right of way. Walk alongside Gorse Field Wood and towards the mobile phone mast and Hill Top Farm (clues that this might be a good viewpoint!) Before getting to the mast, at SK845077 (ish) is the best view of the reservoir. Here you can see the two 'arms' of the reservoir and the bump on the horizon in the middle of this photo is Hambleton Peninsula.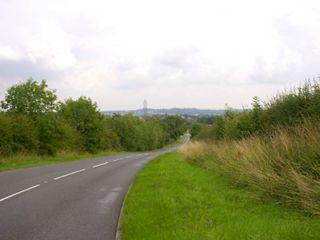 At the phone mast, use Braunston Road to get back to Oakham (Britain in Bloom winner). It's a pretty road with good verges on each side. Heading south out of Oakham, past the Museum and back with the Rutland Round, we leave the B641 at SK864082 cross a couple of fields, the A6003 again and a couple more fields (all well waymarked) before arriving back in Egleton, which really is a pretty village.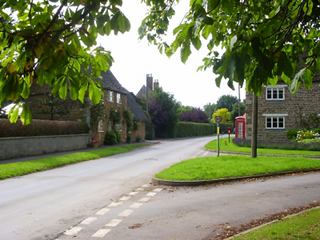 ---
Osprey webcam at Lyndon Nature Reserve - Rutland Water is home to the first Ospreys to breed in England for 150 years. View the webcam
---
blog posts about this walk:
---
View / download the route
Below is an interactive map with the route shown on it, which you can make full-screen. To take a paper map with you at the best detail, you will need an explorer (1:25,000) map. Please use the link below to buy a copy. Below the map is a link to download the GPX file which you can open in many mapping and navigation apps, including OsmAnd (Open Street Map) and OSMaps (Ordnance Survey)
Download GPX file for the Rutland Water Egleton Circular Walk
---

This walk uses Ordnance Survey Explorer 234 Rutland Water
1:25,000 scale map Rutland Water. Includes Stamford and Oakham. Click the thumbnail for more information
Note that OS paper maps now include the digital / mobile map, downloadable and viewable *offline* in the OSMaps app. The routes provided on these pages in GPX format will open and display over the digital mapping in the OSMaps app.