Lindsey Trail Circular Walk 2
Distance: 9.5 miles
Terrain: only 100ft elevation gain, not really noticeable
View / download the route
map: Ordnance Survey Explorer 282 (Lincolnshire Wolds North)
My last walk: 14 Jun 2021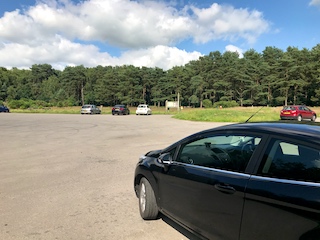 I suggest parking at the Willingham Woods car park at TF105920. It's shown on Google Maps as Willingham Woods Bikers Meeting Place, there's a cafe, WC, picnic benches, large car park and information boards there.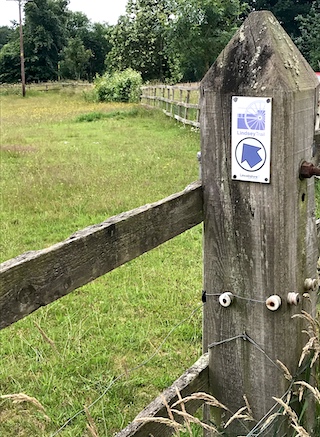 Cross the road from the layby to pick up the Lindsey Trail and follow it through the woods and past Dog Kennel Farm. Use the map / GPX file on this page to find the paths through the woods, although Lindsey Trail markers will confirm that you're on track.
Most of this route is on road. Take the usual precautions and stay safe. Follow roads through Little London, Legsby, Bleasby. This is where we leave the Linsey Trail for this walk. Stay on road to White House Farm and Linwood. At Linwood, pick up the Willingham Lane bridleway. This is a very pleasant path. Towards the end it may be a bit muddy but you should be able to skirt the worst of that.
Take the road to Market Rasen and perhaps head into the town centre for a look. Or just pick up the A631 back past the racecourse to the car park.
---
blog posts about this walk:
---
View / download the route
Below is an interactive map with the route shown on it, which you can make full-screen. To take a paper map with you at the best detail, you will need an explorer (1:25,000) map. Please use the link below to buy a copy. Below the map is a link to download the GPX file which you can open in many mapping and navigation apps, including OsmAnd (Open Street Map) and OSMaps (Ordnance Survey)
Download GPX file for the Lindsey Trail Walk 2
---
This walk uses Ordnance Survey Explorer 282 Lincolnshire Wolds North
1:25,000 scale map Lincolnshire Wolds North. Click the thumbnail for more information
Note that OS paper maps now include the digital / mobile map, downloadable and viewable *offline* in the OSMaps app. The routes provided on these pages in GPX format will open and display over the digital mapping in the OSMaps app.
View Ordnance Survey Explorer 282 Lincolnshire Wolds North at Amazon
Free audiobook with 30 day trial: