Dovedale and Milldale Walk
Distance: 6.5 miles
Time: 3 hours start to finish
Terrain: riverside, well-maintained surfaced path
Location: Milldale is SK138547, Dovedale is SK145509
Summary: A linear walk starting at either Milldale or Dovedale, walking from one to the other and back.
Map: Explorer OL24 (White Peak)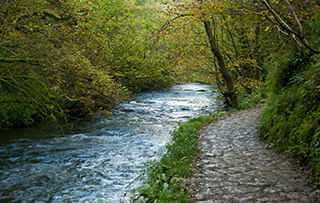 Not my usual kind of walk, this is a very well maintained path between points with parking and facilities. Milldale has a small shop selling sandwiches, drinks, even plasters and asprins. There are toilets and an outside tap serving drinking water. The facilities which would be very welcome on longer walks.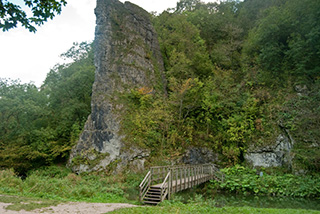 This is a very popular location, so be prepared to share the path with many others including families and dogs.
There are good car parks at both ends of this walk. Start at either (there's a charge at the Dovedale end, but no charge at the Milldale end.) The path is very obvious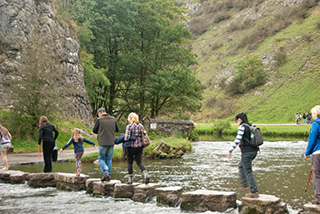 Close to the Dovedale end is Thorpe Cloud - It's a rewarding climb if you have time and the legs.
Also in the same spot are the famous stepping stones. There's often a bit of a queue and cross with care if the water's high or if the stones are wet.
---
blog posts about this walk:
---
View the route
The link to the right will show you an interactive map with the route shown on it, provided free to you at this level of detail by the lovely folk at OS. The detail on it will be the equivalent of the Landranger map (1:50,000). For the full detail and a map you can carry around the walk with you, you will need an explorer (1:25,000) map. Please use the link below to buy a copy.
---
This walk uses Ordnance Survey map Explorer OL24 (White Peak)
Free audiobook with 30 day trial: