Bristly Ridge Circular Walk
Distance: 5 miles
Terrain: hilly
Location: Conwy, Wales
Map: Ordnance Survey Explorer OL17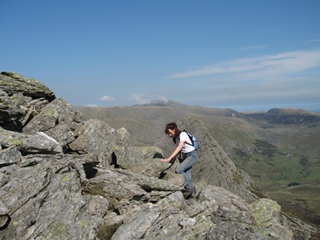 Bristly ridge joins Tryfan to other peaks in the Glyder range; Glyder Fach, Glyder Fawr.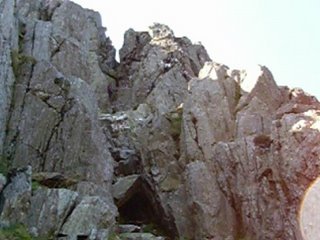 This walk passes Tyfan and approaches Glyder Fach via the gully pictured right. It involves a scramble (using all four limbs to climb) and ascends to over 3,000 ft (almost 1,000m)
There is a visitor centre with refreshments and toilets close to my start / finish point, but my preference is to start / finish the walk at a lay-by little further along the main road. (see map below)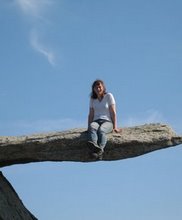 The famous cantilever stone. It's quite easy to scramble on top of, and the resulting photo looks very effective.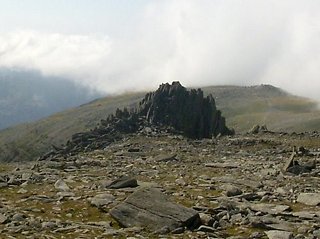 A rock formation called Castel-y-Gwynt (Castle of the Wind)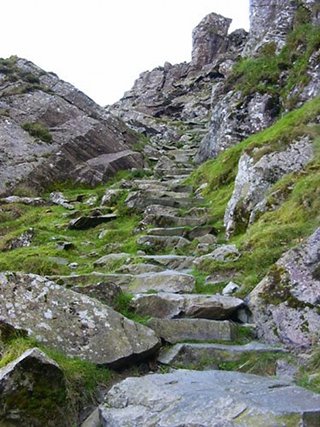 The Devil's Kitchen is, despite its name, a very pleasant descent. It's paved with large rock steps, and in parts you find yourself beside imposing black, dripping rock faces which make the name seem appropriate. I'm told that rare medicinal plants grow here too...
---
View the route
The link to the right will show you an interactive map with the route shown on it, provided free to you at this level of detail by the lovely folk at OS. The detail on it will be the equivalent of the Landranger map (1:50,000). For the full detail and a map you can carry around the walk with you, you will need an explorer (1:25,000) map. Please use the link below to buy a copy.
---
blog posts about this walk:
---
This walk uses Ordnance Survey map Ordnance Survey Explorer OL17
Free audiobook with 30 day trial: